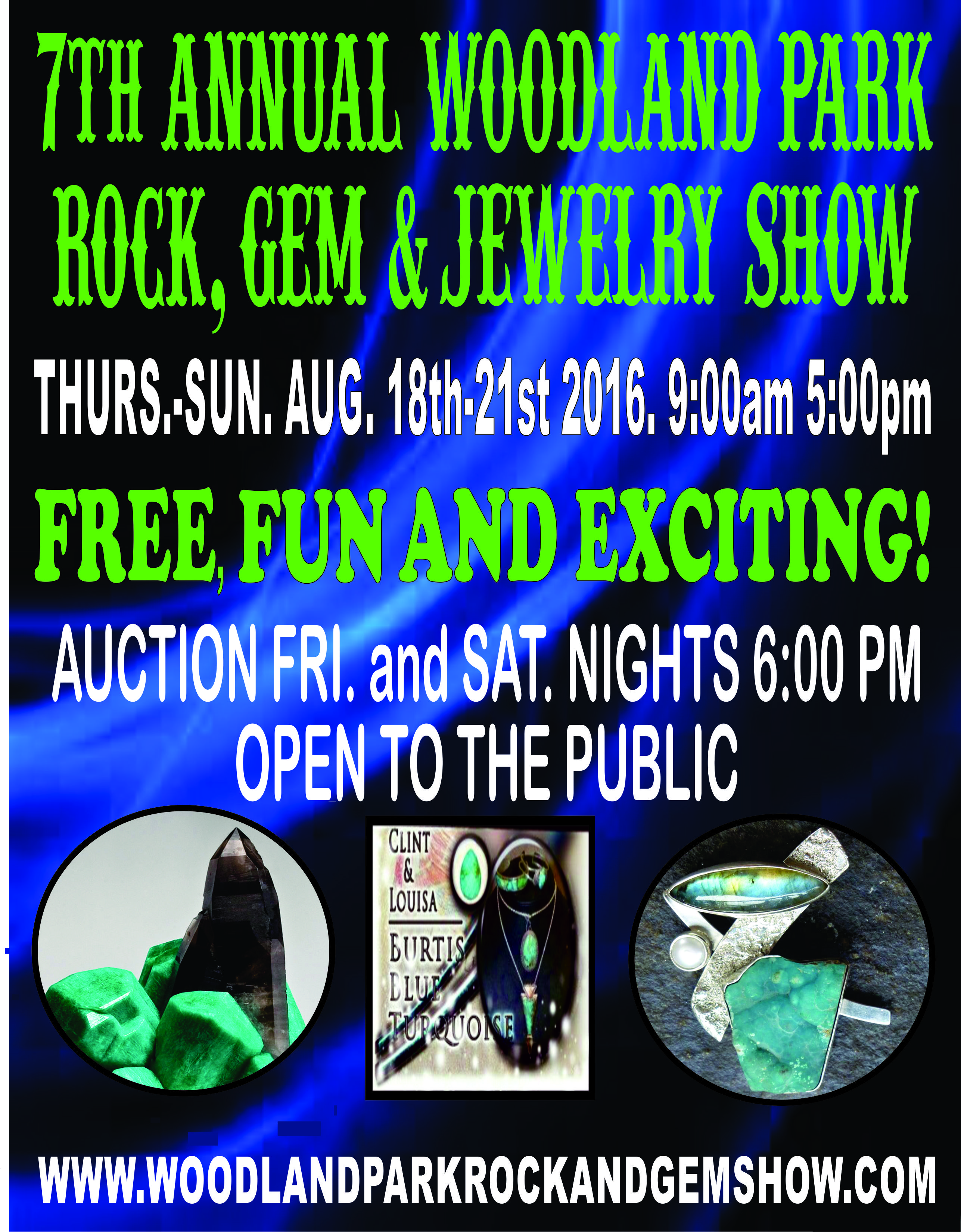 The show is Thurs – Sun, Aug. 18th-21st in Woodland Park, CO. Located on Hwy 24 between Walmart and Burger King. Hours are 9:00am-5:00pm. We have over 40 vendors  with mineral specimens from all over the world. Many of the specimens are self collected. We also have faceted stones, with the faceter on site to talk to you about his craft if you are interested. Gold, silver, crystals, cabochons, fossils, petrified wood and local minerals can all be found!
We have a kids area and lots of free rock for kids.
Many of our vendors are artists, creating beautiful custom jewelry that you can't find anywhere else. You can also talk to them and have them create something just for you. Friday and Saturday nights we have a rock auction that is open to the public starting at 6:00pm.
We have food vendors and the show is free!
If you don't get enough, there is another Mineral show just up the road in Lake George Colorado. This show is put on by the Lake George Mineral and Gem club and runs Fri 19th- Sun the 21st.. 9:00am-5:00pm.
The beautiful Pike National Forest is right there with lots of free camping, or several wooded RV parks located right in Woodland Park, Colorado.  There are also many motels close by in Manitou Springs CO.
For those of you that like to gamble Cripple Creek is just up the road for fun evening entertainment!